Learning about the seller is just as important is learning about the vehicle. Seller's should offer a detailed description of the vehicle and respond promptly to any questions you ask.


Contact the Seller


Do not buy the vehicle until you have made successful contact with the seller and all of your questions have been answered to your satisfaction. You can use the "Ask the seller a question" link at the top of vehicle listing page, or call the seller if they have included their phone number in the listing.

According to eBay policy, if you are unable to reach the seller after you bid, you can retract your bid (up until the last 12 hours of the listing).


Review the Seller's Feedback


Check the seller's feedback rating. Even if the seller hasn't sold a vehicle before, check to see what other interaction the seller may have had buying and selling on eBay. And remember, establishing communication early on with the seller can help you form your own opinion.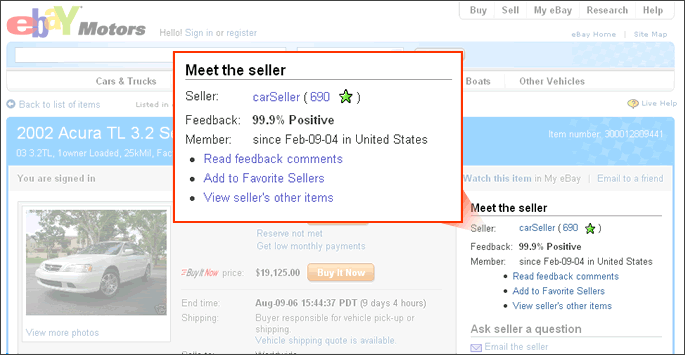 ---