eBay Motors Security Center
Avoid Being
Taken for
a Ride
Welcome to the eBay Motors Security Center. As you continue towards selling or purchasing your vehicle, we ask that you take a brief pit stop here so that we can provide you with valuable tips and resources to avoid scams and fraud. We want to make your journey as smooth, secure, and safe as possible while transacting on eBay Motors.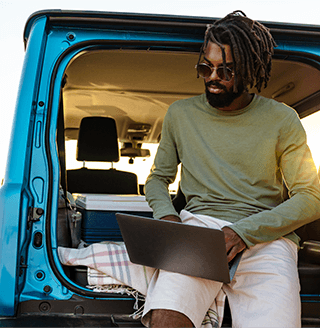 Be Informed, Be Safe, and Drive On
While eBay takes tremendous efforts to ensure the safety and security on our site, we cannot control what happens off of our site. To ensure your safety and security, always conduct your transactions on eBay.com and our mobile apps. Also, take some time to educate yourself on common tactics that cyber criminals and fraudsters use to spoof, phish, ransom and otherwise hi-jack unsuspecting consumers. If you believe you have been scammed on pricing, are a victim of fraud, are concerned about suspicious seller activity, or something simply doesn't look right, you can report a concern here. Or, you can contact appropriate law enforcement using the link at the top of this page.
Let's start by reviewing some common scam scenarios and how you can protect yourself.
Suspicious Seller Actions

Something Just Doesn't Look Right


Protect Your Account Information



Law Enforcement Resources